Welcome to our website! You can find a summary of all our site's contents here, or feel free to explore the different sections of our site.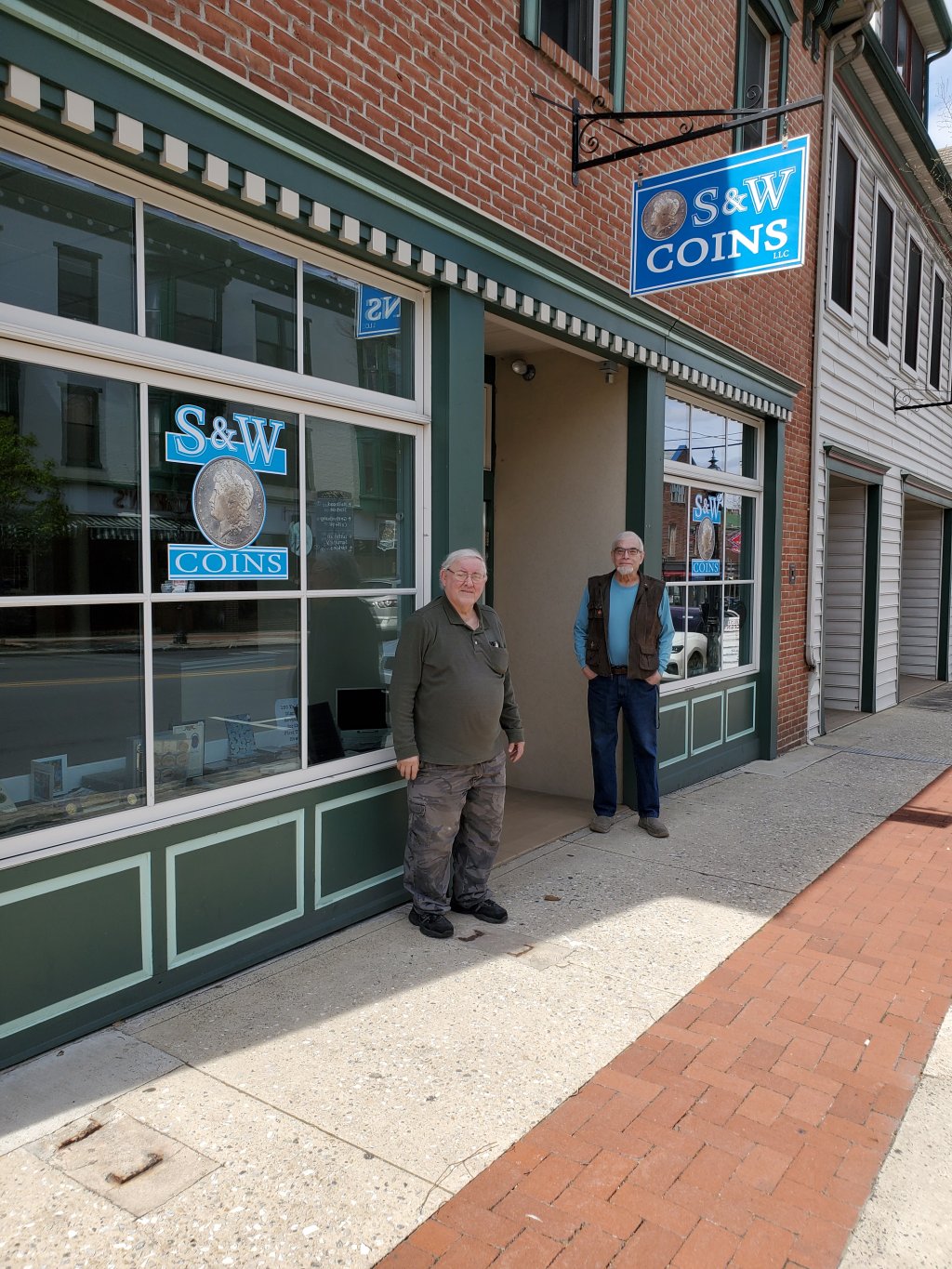 We are located at 23 Baltimore Street, Suite 101, just two doors off the square--between the bookstore and the cigar shop--and within walking distance from the bus station.
Our regular hours of operation are as follows:
Monday Closed
Tuesday Closed
Wednesday/Thursday 10AM to 5PM
Friday 10AM to 6PM
Saturday 10AM to 5PM
Sunday 11 am to 5 pm
Feel free to call during regular business hours: 717-334-0495
or email us anytime at swcoins@yahoo.com
Feel free to drop a comment or hit the like button. Share your experience at the store with others or add some pictures of your purchase. We'd appreciate your feedback, too!
There is an additional 4% charge on all credit card purchases and 2% on debit. Also, we do not accept Paypal at our physical location. Paypal is only accepted for purchases made through our eBay store.